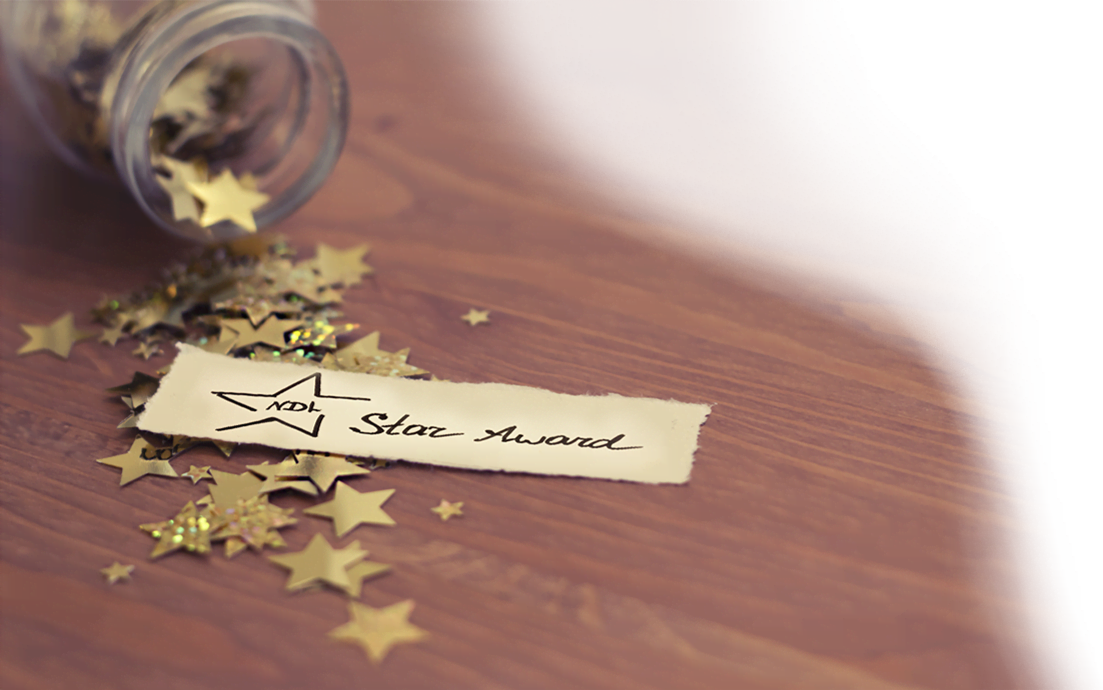 NDL
STAR AWARDS

In 2014, the National Dance Prize, established League NDL Star Awards for achievements in the art of dance.
This award, we thank all the dancers, coaches and people who are directly related to the development of NDL and dance in general, for their achievements and deeds, as well as to motivate them to seek fulfillment even greater achievements.
NDL Star Awards - an honorable and pleasant reward, which is awarded only stars of world scale.
Recognition
Lisa Bellinger
2016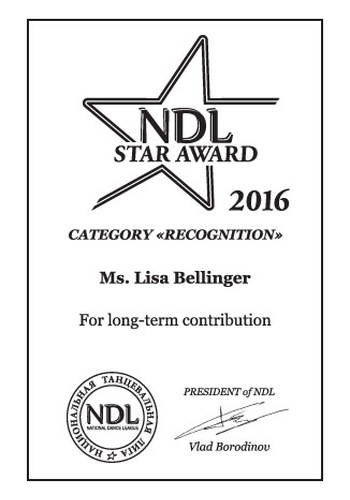 NDL
STAR AWARDS

CATEGORY

AWARDED

AWARDED
NOMINATION

Recognition

Lisa Bellinger

For long-term contribution

Lisa Bellinger
For long-term contribution

Recognition

Yukka Haapalainen

For long-term contribution

Yukka Haapalainen
For long-term contribution

Recognition

Christopher Short

For long-term contribution

Christopher Short
For long-term contribution

Recognition

Jonathan Wilkins

For long-term contribution

Jonathan Wilkins
For long-term contribution

Thanks

Igor Borodinov

For the invaluable contribution to the development of NDL

Igor Borodinov
For the invaluable contribution to the development of NDL

Pride NDL

Vladislav Zhugarev & Diana Epeykina

Best Couple NDL. Junior 10 dance

Vladislav Zhugarev & Diana Epeykina
Best Couple NDL. Junior 10 dance

Thanks

Alexander Kazyro

For long-term international support for NDL

Alexander Kazyro
For long-term international support for NDL

Pride NDL

Mikhail Koptev & Alexandra Atamantseva

Best Couple NDL. Amateur 10 dance

Mikhail Koptev & Alexandra Atamantseva
Best Couple NDL. Amateur 10 dance

Pride NDL

Vladislav Krupskiy & Alexandra Khatyununa

Best Couple NDL. Youth 10 dance

Vladislav Krupskiy & Alexandra Khatyununa
Best Couple NDL. Youth 10 dance

Thanks

Oleg Kudinov

For long-term productive support for NDL

Oleg Kudinov
For long-term productive support for NDL

Thanks

Viktor Popov

For long-term productive support for NDL

Viktor Popov
For long-term productive support for NDL

Thanks

Valentina Fedorchuk

For long-term international support for NDL

Valentina Fedorchuk
For long-term international support for NDL